Crystal USB with black, silver, gold, white or rose gold lid. 2GB, 4GB, 8GB, 16GB, 32GB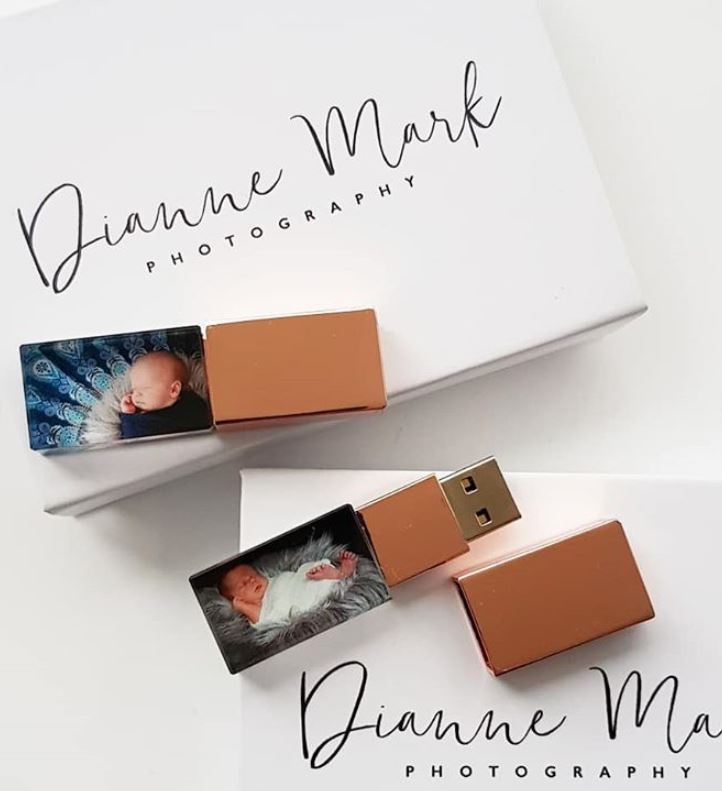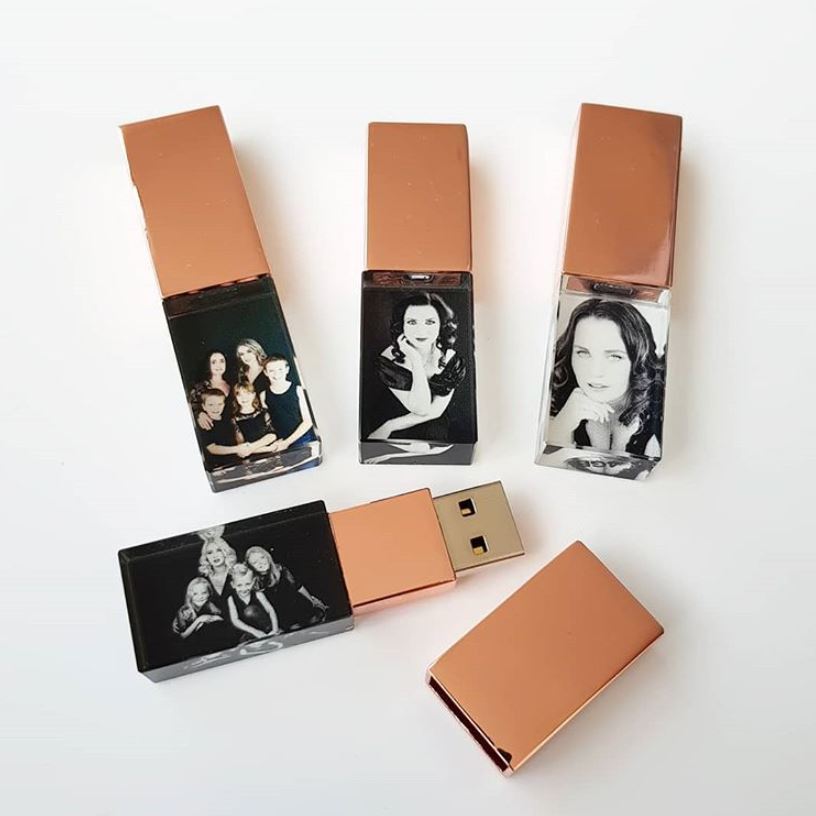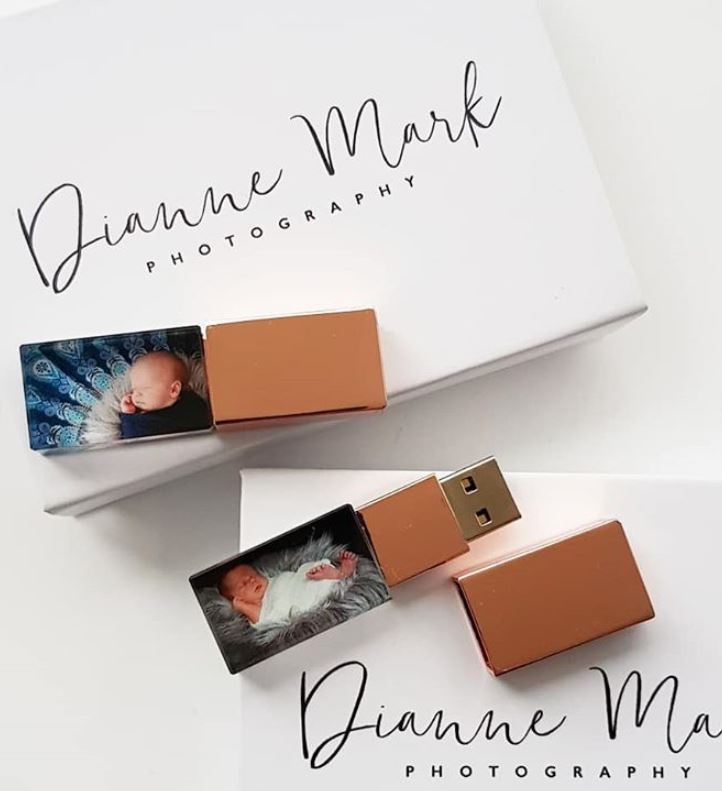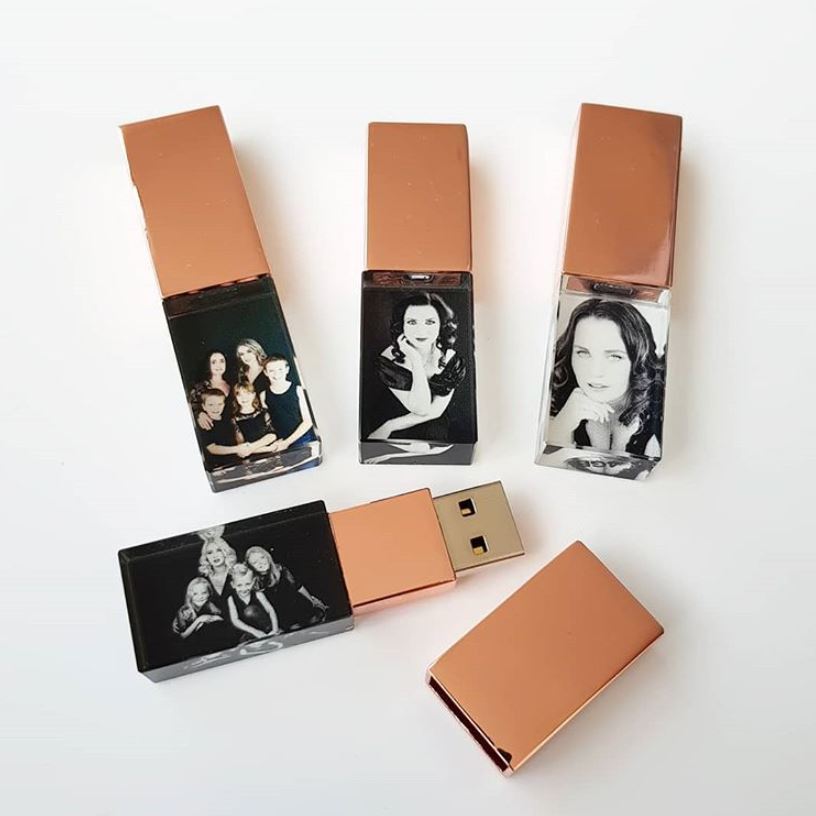 Crystal USB with black, silver, gold, white or rose gold lid. 2GB, 4GB, 8GB, 16GB, 32GB
Oh so stylish...
How To Order Product & Printing
1. Use the dropdown menu below to add your product & print order to your cart.
2. To send us your photo for printing, CLICK HERE (link to our Dropbox account) to share the file with us. It will ask you what photo you'd like to share from your computer.
3. Go to check out to finalise your order. In the note section, tell us the name of your photo file that you shared with us for printing. This is the file name we'll look for to match and print your order for you. We will prepare your photo for printing, and make sure it looks its best.
Please scroll to see product info & read the REPLACEMENT POLICY before ordering.
The most elegant USB on the market.
Having one of these crystal USBs in your hand will tell you just how beautiful they are. Their weight, their shine and their elegance will impress. Personalise yours with a photo, names or logo. Plain or printed available.
About this product:
Colours: White, black, gold, rose gold, silver

Outer size: 61mm W x 20mm H x 10mm deep

Capacity: 2GB, 4GB, 8GB, 16GB, 32GB, 64GB

Material: Glass body, coloured metal lid
NO minimum order, 7 day order turn around.
Turn Around Times:
Orders without printing: 1-2 business days.

Orders with printing: 7 days from time of order until dispatch.

RUSH orders: $25 rush fee. 24 hour turn around from time of order. Contact us ASAP to organise and pay fee.
Designing your artwork for printing (if you want to prepare your photo yourself)
FILES ACCEPTED: JPG photos
PRINT AREA: Glass: 31mm x 19mm x 300ppi (Crop image in Photoshop or Lightroom) Lid: 29mm x 17mm
TIP: Keep important parts at least 2mm from each edge when cropping. Try to keep everything in the middle. If you have heads close to the edge, they risk being lost.
HELP: Need help cropping your photo? Click here to see a video about cropping your image for print with Lightroom. If you supply an image that has not been cropped, we will crop it to size for you.
DO NOT SEND US WHITE ARTWORK - Please contact us BEFORE ordering if your logo has white in it or you want to print your logo on the walnut colour lid.
DROPBOX - click HERE to send us your files. It will ask you what files you want to share with us. Name your files to match your order form first. For example: BettySmith-crystalUSBphoto You don't to have your own Dropbox account.
Replacement Policy
Please make sure you read our replacement policy page BEFORE buying USBs. When you choose to purchase USBs from this online store, it is understood that you have read and agreed to our policy BEFORE making your purchase.
Pricing:
2GB USB2
Plain (no print) $20.00 One photo or logo $26.00 Photo + names or logo $32.00
4GB USB3
Plain (no print) $23.00 One photo or logo $29.00 Photo + names or logo $35.00
8GB USB3
Plain (no print) $27.00 One photo or logo $33.00 Photo + names or logo $39.00
16GB USB3
Plain (no print) $30.00 One photo or logo $36.00 Photo + names or logo $42.00
32GB USB3
Plain (no print) $40.00 One photo or logo $46.00 Photo + names or logo $52.00
Photo credits: Dianne Mark (Melbourne), Jasmin Whitton (Wollongong), Beneath the Willow Tree (Ballarat), Desire Photography (Townsville) and Rachel Maree Photography (Victoria).