Self Adhesive Photo Albums: Flexible and super easy to use.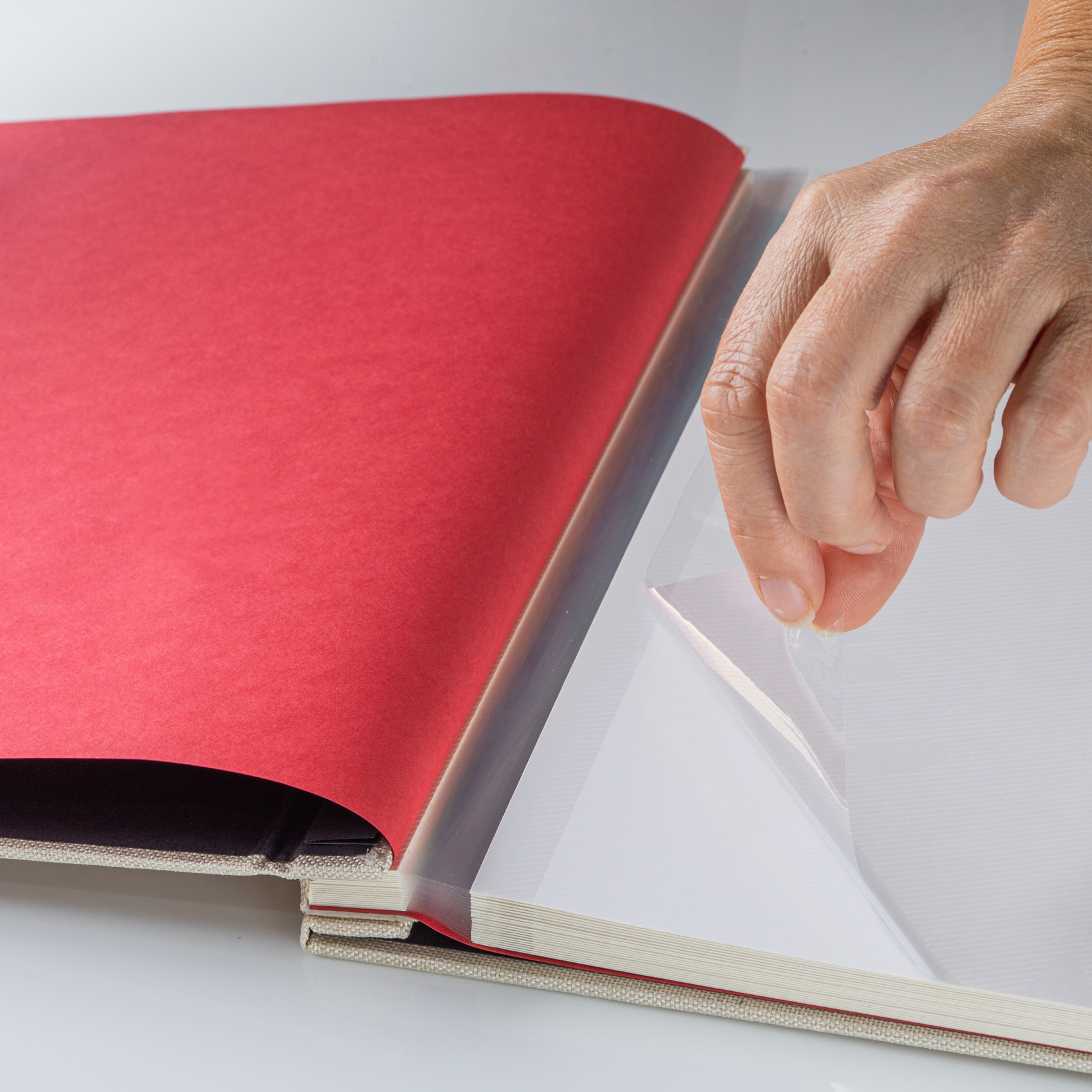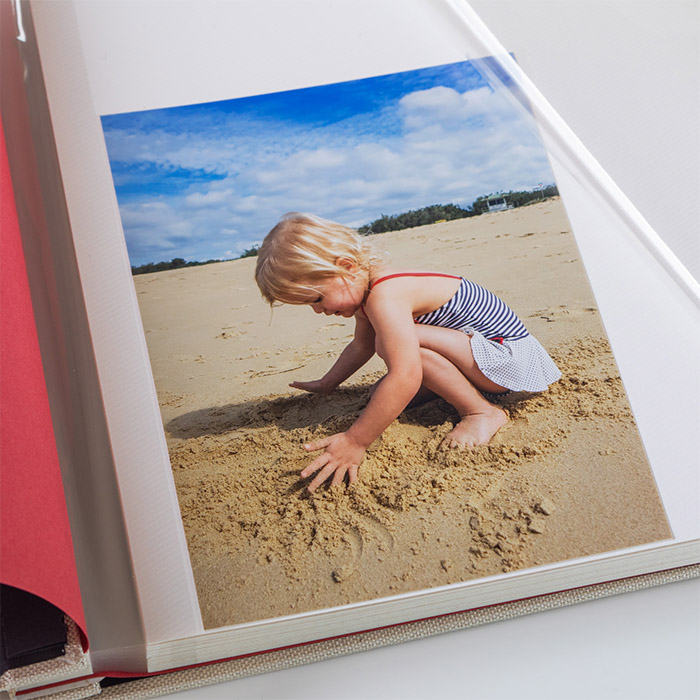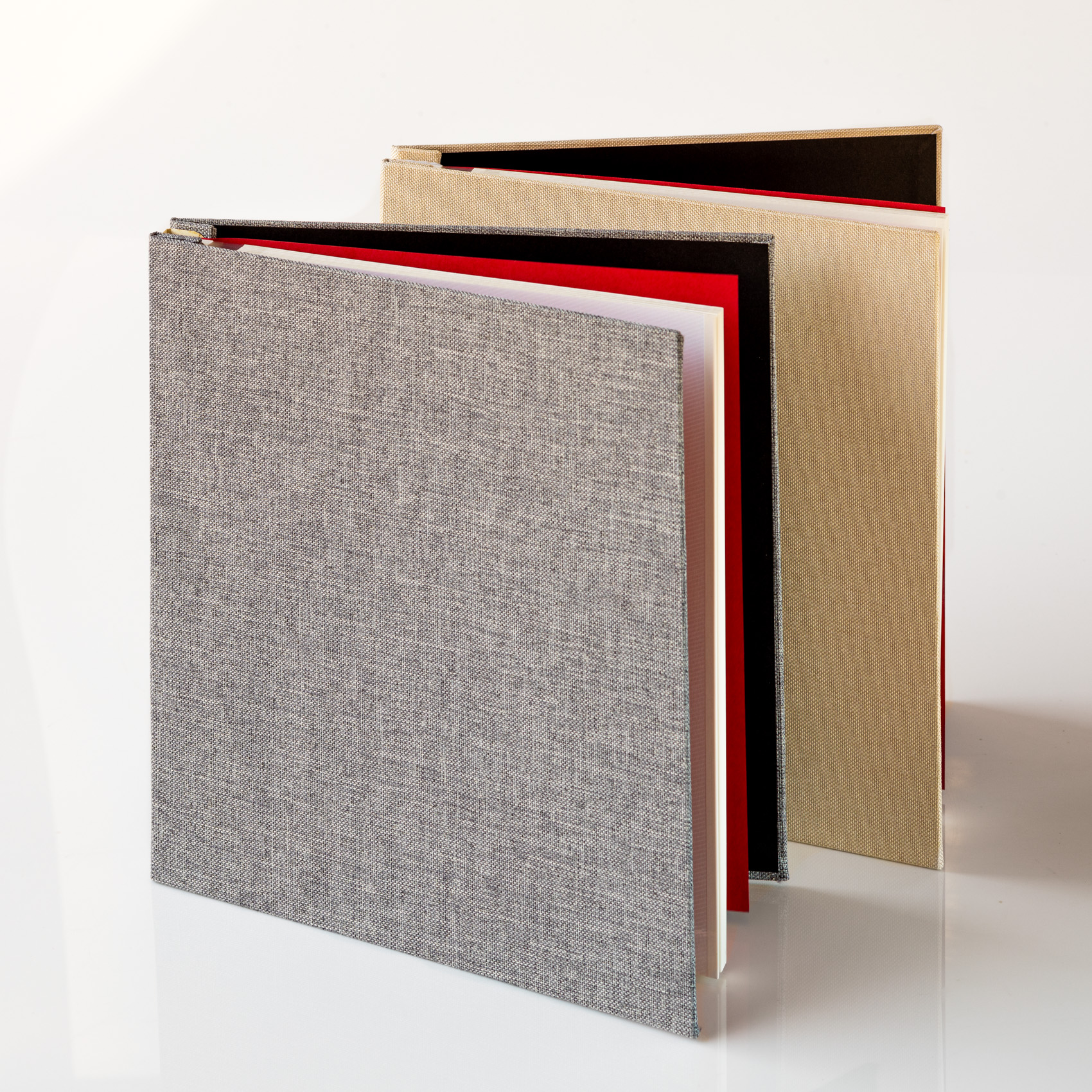 These self-adhesive photo albums are a version of the classic album with a modern make-over.  Simply peel the plastic sheet back, place your photo or memento on the page, then put the sheet back in place.  Done!
You also have the option to get the cover personalised, making your self adhesive photo album truly personal!
Fabric Covered Self Adhesive Photo Albums: $32
The fabric covered versions come in Grey and Tan fabrics.  They have 20 pages with 40 self-adhesive sides.
White Self Adhesive Photo Albums: $25
The white version is ideal for personalising the cover - especially full-cover personalisation.  We offer a number of patterns for you to choose from.
Here are some great ways to use the Self Adhesive Photo Album:
School photos - make them a collection, year after year!
Sports ribbons & certificates.
Memorialise your favourite concerts with tickets & photos from the show.
Artwork - all those cute little drawings the kids do.
Memories from your travels - train/ferry/plane tickets and currency alongside your travel photos.
Pressed flowers, autumn leaves, and quiet memories.
Birthday cards.
Christmas memories - photos, gifts cards, tinsel.  Even those bad jokes from the crackers!  They are all memories we love to hold on to.
Personalisation:
We can make your album extra special with a personalised cover of your own design.  Click on the personalisation button on the product page to make some magic!
Your Self Adhesive Photo Albums can be a treasure chest of memories for generations to come.